We aim to improve lifestyle and health choices through informed genetic knowledge of the individual.
Operating with laboratories and Clinical Service provision in the USA (Washington), UK (Birmingham), Europe (Paris & Prague), Singapore and Japan (Tokyo).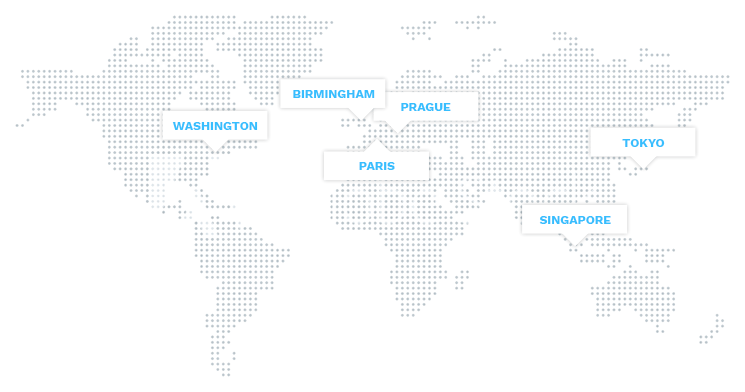 GHC Genetics — world healthnet
We undertake research, pioneer next generation sequence (NGS) test processes, develop intelligent gene targeted clinical therapies & treatments (including Stem Cell) and provide world class laboratory services. We empower the individual with the key to their healthy future through providing access to the knowledge of their personal genetic strengths and weaknesses through superior world-class Clinical and Lifestyle genetic tests.
We provide the individual with the ability to manage their predictive health through truly intelligent lifestyle, fitness and medical choices based on the individual's personal genetic DNA profile. These solutions are unique to the individual.
Founded in 1947 in Washington, GHC Genetics is the trusted advanced medical partner of the US Government, the EU Diplomatic Corps, NATO, world-wide Embassies and some of Europe's largest Health Insurers. We are entrusted with the health and wellbeing of world class athletes and provide advice and support to some of Europe's premier football clubs, and we lead the world in our anti-aging and anti-fatigue research programs.
In the UK specifically, GHC Genetics supplies genetic services to several Harley Street Clinics, numerous private Hospitals and has on its Medical Advisory Committee, the UK's leading Geneticist, Dr Anand Saggar, MBBS, CCST, FRCP.

Dr Anand Saggar
MBBS CCST FRCP
Consultant Geneticist in London, fellow of the Royal College of Physicians.
Due to its extensive scale of infrastructure across Europe, GHC Genetics provides proven rapid, value-for-money clinical genetic laboratory services to international standards to all its B2B partners, in all sectors of Clinical and Lifestyle provision.
Continue reading:
GHC offer offers an array of genetic tests, both lifestyle and clinical (including cancer), as well as a range of genetically targeted cosmetic and supplement products to help healthcare providers assess a patient's increased disease risk, disease aggressiveness and optimize efficacy of various treatment pathways, including in the case of cancer diseases, chemotherapy.
GHC's testing products & services can provide healthcare providers with vital information rapidly to help make medical management decisions to reduce disease, including cancer risk, and help make sure specific treatments are tailored for each individual patient.